Pavers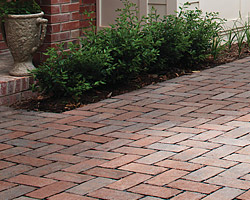 Aqua-Bric® Collection
Attractive and environmentally friendly

Basic in form, with a clean, modular shape, Aqua-Bric permeable pavers are an attractive, yet practical choice, easily adaptable to a wide range of design options. Strength and durability are combined with environmental compatibility and ADA compliance, resulting in a permeable paver that's ideally suited for a multitude of applications.



Colors and Shapes
Actual color and size may vary. To assure your total satisfaction, request samples of the style and color you're interested in. Available in North Carolina (NC), South Carolina (SC), Southern Virginia (So. VA), Tennessee (TN) and Southern Kentucky (So. KY).

Fossil Beige
(All Regions)

Westerwood
(All Regions)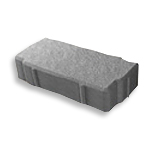 Aqua-Bric
3 1/8" x 4 15/16" x 9 7/8"